Real Estate Finance Academy
Blog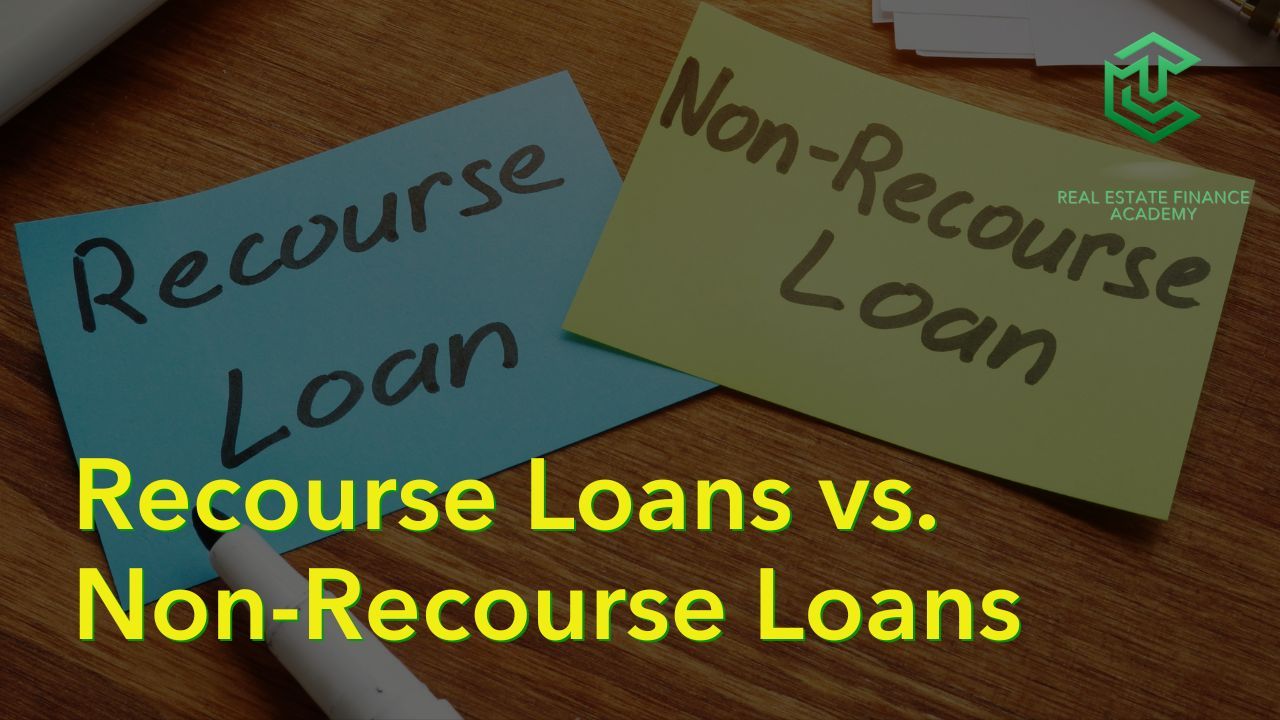 Recourse Loans vs. Non-Recourse Loans
There are two different kinds of debt: recourse and non-recourse.
Recourse debt is when the borrower is personally liable for the entire debt amount, regardless of the collateral or the security that's being offered on the loan.
Non-recourse debt just means that the borrower is not personally...
Continue Reading...
Learn How to Grow Your Real Estate Business
Get valuable insights delivered to your inbox every Saturday morning, along with freebies and special offers to help you take your real estate game to the next level.
We respect your privacy. We won't send spam and we never share your info. Unsubscribe at any time.